Determin (2008)
by Public Vacancy Office
This project was done in the road of Minato-ku, Tokyo.
The surrounding space is represented by 3D modeling in the PC.
Using a laser distance meter, the viewer measures the distance between themselves and their surroundings.
The viewer can make new sight in the virtual 3D space like a drawing picture.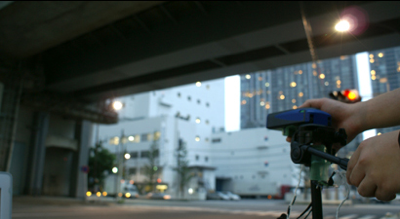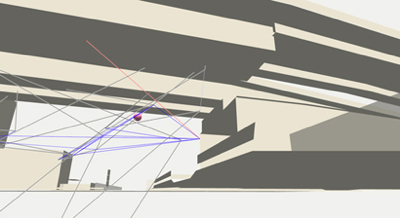 Determin (3:50)