Droppin (2008~2009)
by Public Vacancy Office
Representation of "tube 5" in the building of sendai mediathequ by 3D modeling.
The viewer drops a tetrahedron into the virtual space of tube 5 using the interface.
Dropping the tetrahedron changes the sound in the real space,
and the viewer can experience wandering between the virtual space and the real space.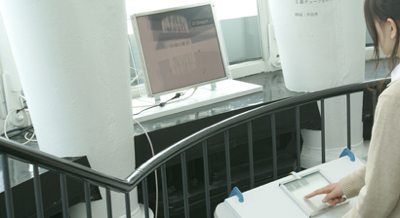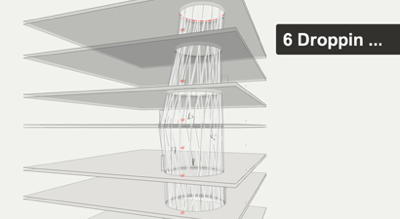 Dropin (2:54)
Cultural Typhoon2008 (sendai mediatheque)
Dropin -Kaidannai no Shodankai- (2:45)
project tube 5 vol.3 (sendai mediatheque)